Membership Renewal
All LANG membership renewals are due at the beginning of each calendar year and are for the calendar year. Membership renewals for 2017 are $15.00 for single members or $25.00 for couples. Early renewal discount: renew by January 31, 2017 and save $3, early renewal $12 single or $22 couple.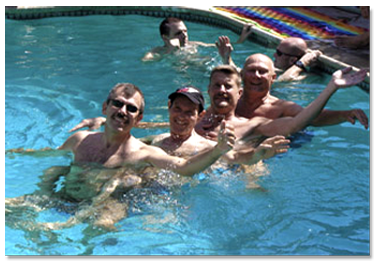 Renew On-line: Your membership can now be renewed by completing the online renewal form, then making your payment through Paypal, using funds from your checking account, Paypal account, or a credit card as long as you have an email address. (On-line renewal fees include $0.75 to help defray the cost of processing through Paypal.)
Renew by US Mail: Your membership can be renewed by printing out and completing the renewal form and mailing it, along with your check, to LANG, 8424-A Santa Monica Blvd., PMB #249, West Hollywood, CA 90069.
Membership is considered lapsed if the annual renewal fee is not received by March 31. After March 31 a lapsed member in good standing may rejoin, but will still be required to pay current year dues, $15.00 for single members and $25.00 for couples, in accordance with LANG Policies and Procedures.
Information Updates:
When any of your contact information changes, please let us know by completing an online information update or by sending the changes via US Mail to: Membership Services, LANG, 8424-A Santa Monica Blvd. PMB 249, West Hollywood, CA 90069.
As naturists we enjoy being nude, preferably outdoors, for social and recreational activities. We enjoy the freedom of being without clothes whenever possible and practical.